Mac has been learning about the "letter A".

Letter a Flashcard
Sorting capital and lowercase letters.

Letter a Apple Basket Sorting
Coloring capital and lowercase letters.

Letter a Apple Tree Coloring
Apple Tree Letter a Cut and Paste
Counting and matching numbers

Apple Numbers 1-5
Apple Patterns
Alligator Coloring



Placing the apple in correct space in regards to the alligator.

Alligator Preposition Actvitiy
Favorite Learning Toys this week:
Leap Frog
fridge phonics

Starfall.com
My girls LOVE playing Starfall, so for Mac's birthday, Grandad hooked her up with a subscription to
moreStarfall.com
Mac working through the "Letter A".
She still has a little trouble manipulating the mouse, especially when she has to click and drag...so, Izzie decided to help her out. Mac would point to the correct letter and Izzie would use the mouse and drag it to the basket....teamwork!!
Skip over to
1+1+1=1
to see other Tot School Activities...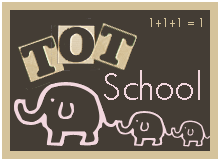 Mac was 36 months old