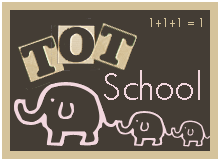 Izzie is currently 36 months old.
We continued our On The Farm theme, completed Creation Days 3-7, and had a lot of fun this week.

Izzie received the
LeapFrog Zippity Interactive Learning System
for her birthday from her grandparents. We finally got it hooked up and I am disappointed. After seeing the box, we were all very excited, but the excitement quickly wore off. It's not very user friendly, games are not truly interactive, and it did not hold Izzie's attention. Looks like we'll be taking it back.
Izzie and Mac both enjoyed playing with the muscial eggs. Click
here
for more details.
Izzie is able to work this entire puzzle by herself...well, Mac helps too!
I found this great
workbook
at Walmart. Izzie has really enjoyed working with it independently. I took Shannon's advice at
Growing and Learning By Leaps and Bounds
and put each page in a sheet protector and let her use a washable marker...instant RESUABLE workbook!
Izzie working with her
On The Farm Magnetic Play Set
.
For open ended art this week, Izzie created farm animals with Play-doh.
Her newest favorite activity is working with the "
How To Build An A
" book, which was a birthday gift. This is a great pre-writing skill activity and Izzie really enjoys it!
I found this Heads and Tails activity at
1+1+1=1
. I attached magnets to the back, which worked well with the white board.
Izzie played with the Counting Chicks game. For more details click
here
.
For our weekly
stART
project, we read
Mrs. Wishy Washy's Farm
, created a Mrs. Wishy Washy paperplate, made and played in mud pudding, and enjoyed eating mud pudding with animals crackers. For more pictures and details of this activity, click
here
.
In addition, we completed Creation Days 3-7. Click
here
to see Izzie's acitivities for each day.
We had a great week finishing up our On The Farm activities!