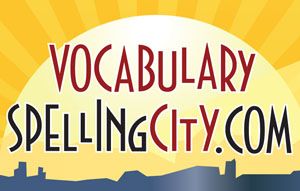 VocabularySpellingCity is an amazing
educational website that enables parents to add individualized vocabulary and spelling lists. Children of all ages and learning abilities can use their own personalized lists in a variety of learning activities that help to reinforce and correct spelling and word meaning through fun learning games
.
Over 42,000 spelling words with customizable sentences and definitions.
A REAL person who says each word and sentence.
Free home pages for parents to save lists.
Training videos.
Free printable handwriting worksheets.
Free teaching resources with lists and lesson plans.
Many of the features listed above are FREE, but the
Premium Membership
is the best way to get the maximum benefits of
VocabularySpellingCity
. The
Premium Membership
is only $29.99 per year for up to 5 students in your family. With membership, you will be able to differentiate instruction for each student, keep record and activity tracking for each student, have full access to all the learning activities, games, and features, and not have to worry with any commercial ads!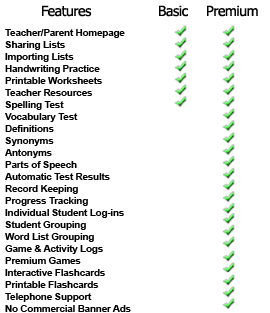 Izzie has begun a new spelling curriculum and I'm thrilled to incorporate
VocabularySpellingCity
! It is the perfect way for her to review the spelling words.
She begins the lesson by using the "Teach Me" feature, which says the word, spells the word, then uses the word in a sentence.
Afterward, she chooses one of the many Premium Activities that help reinforce the specific spelling words.
Premium Activities
Sometimes, she sneaks in a few games! Having fun, while learning...equals one happy little girl and one super happy mom!
Then, she practices writing the spelling words. With just a quick click of a button, I have printable handwriting sheets for the specific spelling words.
Lastly, she takes the on-line "Spelling Test", which again says the word and uses it in a sentence. She simply types the word in the space. She's only 5 and does get easily frustrated with trying to find the letters on the keyboard. So, she begins by typing the spelling words, but after a few words and when the frustration kicks in, she spells the words out loud to me and I type in the correct spelling word for her.
Differentiated instruction by creating personalized lists.
Games that are specific to each list.
Each student can work at his or her own pace.
The many printable options.
The ability to track progress.
To see what other Crew Members had to say, click
HERE
.